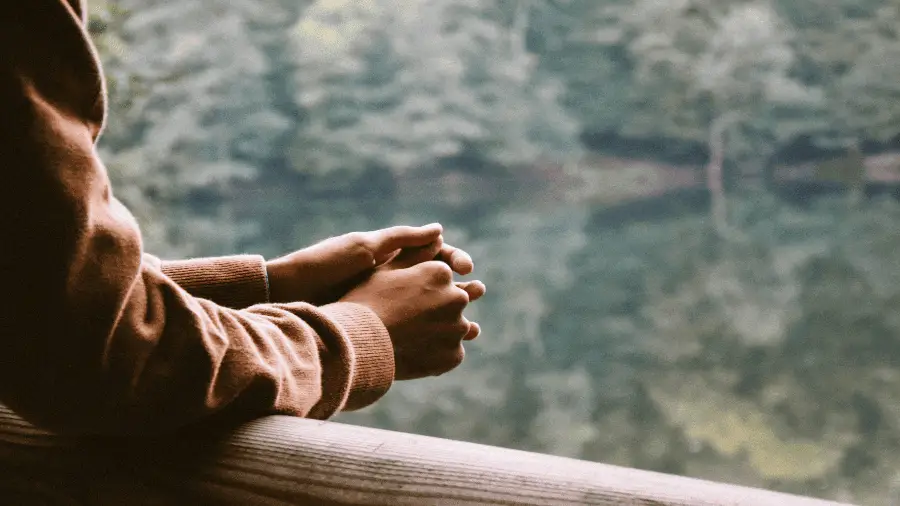 Most Christians wouldn't mind God giving them a free download of faith but patience is a different story. I've heard some Christians say "Don't ask God for patience." As if a big trial or tribulation would occur in which patience would need to be put into action. However, I don't believe they fully understand what that actually means.
Can faith work or operate without patience? No. The Bible states that faith works by love. It also states that love is patient. Therefore if you don't have patience then you can't love. If you can't love, then faith can't operate. (Galatians 5:6 & 1 Corinthians 13:4)
I don't want to confuse anyone with this question so let me clarify. It's possible to have the ability to do something but not faith to activate it. If you want to know more about how patience plays a role to activate faith please read on.
Table of Contents, Go To...
Faith, Patience & Love Work Together According To The Bible
The type of faith that pleases God is based on hearing His word according to the Bible. This is the type we are going to mainly focus on.
Romans 10:17 (KJV)  So then faith cometh by hearing, and hearing by the word of God.
Hebrews 11:6 (KJV)  But without faith it is impossible to please him: for he that cometh to God must believe that he is, and that he is a rewarder of them that diligently seek him.
When God speaks to us He wants us to trust and believe Him. When we hear God's Word and believe, it's like we are getting charged up with faith inside us. The scripture says Jesus is the Word made flesh. In other words when we hear the Word aka Jesus, then Jesus begins to write faith upon our hearts.
John 1:14 (KJV)  And the Word was made flesh, and dwelt among us, (and we beheld his glory, the glory as of the only begotten of the Father,) full of grace and truth.
Hebrews 12:2 (KJV)  Looking unto Jesus the author and finisher of our faith; who for the joy that was set before him endured the cross, despising the shame, and is set down at the right hand of the throne of God.
When God writes faith upon a believer's heart it isn't with the intention of them to never use it! God actually enjoys us taking the faith He has given us by His word and putting it to work. The scripture states the way our faith works is by love and also that God is love.
Galatians 5:6 (KJV)  For in Jesus Christ neither circumcision availeth any thing, nor uncircumcision; but faith which worketh by love.
1 John 4:16 (KJV)  And we have known and believed the love that God hath to us. God is love; and he that dwelleth in love dwelleth in God, and God in him.
This word love is the same greek word for both the words above which is agape. To get you thinking it can also be read like this, faith which worketh by God.
Let's break down these three words according to the greek definitions.
Faith is the greek word pistis which means the following.
Thayer's Definition: conviction of the truth of anything, belief; in the NT of a conviction or belief respecting man's relationship to God and divine things, generally with the included idea of trust and holy fervour born of faith and joined with it
Worketh is the greek word energeo which means the following.
Thayer's Definition: to be operative, be at work, put forth power
Love is the greek word agape which means the following.
Thayer's Definition: brotherly love, affection, good will, love, benevolence
In other words, our belief based on the word of God, operates or puts forth power by good will/love. This agape love is one of the fruits of the Spirit.
Galatians 5:22-23 (KJV)  But the fruit of the Spirit is love, joy, peace, longsuffering, gentleness, goodness, faith,  23  Meekness, temperance: against such there is no law.
It's also important to note that this agape type of love is not the same as the word love in some other portions of scriptures. The other type is the phileo type of love. Basically, phileo is more of a friendly type of love or feeling. While agape is a more quality type of love or well being/good will that comes from God.
Love & Patience Operate Together In The Bible
This agape type of love is very important in regards to activating faith. To help understand this a little more lets dive into what this agape love looks like. It's characteristics.
1 Corinthians 13:4-7 (KJV)  Charity [agape] suffereth long, and is kind; charity envieth not; charity vaunteth not itself, is not puffed up,  5  Doth not behave itself unseemly, seeketh not her own, is not easily provoked, thinketh no evil;  6  Rejoiceth not in iniquity, but rejoiceth in the truth;  7  Beareth all things, believeth all things, hopeth all things, endureth all things.
The word Charity here is also the word agape. This verse starts off saying that this type of love suffereth long which translates in other versions of the Bible as patient.
I've heard some Christians say don't ask God for patience. As if they don't want a scenario to come up in which patience will be needed. However, I don't think they realize exactly what that truly means. The reality is the very same love that activates faith is patient. In other words, if you don't have patience then you can't put faith to work.
That's not the only characteristic of love that operates faith. Here are other characteristics of agape love from 1 Corinthians 13:4-7.
Love is kind
Love does not envy
Love does not boast itself
Love is not proud
Love does not detract from one's appearance, character, or reputation
Love does not desire or seek for its own
Love is not easily irritated or aroused to anger
Love thinks no evil or takes no account of a suffered wrong.
Love does not rejoice, and not happy in injustice, unrighteousness, or an act violating the law
Love does rejoice and is happy in the truth and justice
Love bears, protects and covers with silence all things
Love hopes, expects and trust the best of all things
Love endures, remains, bears bravely/calmly with patience
All of these things help to paint a picture of the type of love in which faith operates. Love and patience work together kind of like a laptop and a charger. A laptop can't work if it doesn't have a charge. You can expect faith to work when this type of love and patience is present. You can also expect if these characteristics of love are not present then faith will not operate.
The Bible On Having Ability, Power Or Authority Vs Faith
It's possible that someone can have the ability to do something but not the faith to do it. Here I just want to clarify the difference between the two.
Think of it like this. Right now you are reading this blog post on an electronic device. Whether it's a smartphone, computer, or tablet. If you were to turn that electronic device off would it still have power? Of course, the power is stored in the device but not currently activated or working. Now let's say a week passes by and you try to turn the device on again but this time when you press the power button it doesn't turn on? Nothing happens. What would you do? Well, you would probably check to make sure the battery is charged by plugging it in. The reality is if the battery has no charge it doesn't matter how many times you press the power button it's not going to turn on. This is because the device isn't intended to work that way in that state. The instruction manual says to charge the device if the battery is no longer charged or if it doesn't turn on. If you follow that critical step by faith the next time you press the power button you can expect it to turn on and have a different result. This is similar to how it is with believers and faith.
God's intention is for believers to use faith to trust in His Word aka the instruction manual. He wants us to believe on the Lord Jesus Christ along with everything He has promised and given us through Him by faith. Faith is an important subject according to God. The truth is God says it's impossible to please Him without faith.
Hebrews 11:6 (KJV)  But without faith it is impossible to please him: for he that cometh to God must believe that he is, and that he is a rewarder of them that diligently seek him.
One problem believers face is thinking that having the ability, power or authority is the same thing as having faith. Even some of the closest people to Jesus when He walked on this earth before the Cross experienced this issue. The disciples. Let's take a look.
Matthew 10:1 (KJV)  And when he had called unto him his twelve disciples, he gave them power against unclean spirits, to cast them out, and to heal all manner of sickness and all manner of disease.
Luke 9:1-2 (KJV)  Then he called his twelve disciples together, and gave them power and authority over all devils, and to cure diseases.  2  And he sent them to preach the kingdom of God, and to heal the sick.
Luke 10:17-19 (KJV)  And the seventy returned again with joy, saying, Lord, even the devils are subject unto us through thy name.  18  And he said unto them,

I beheld Satan as lightning fall from heaven.

  19  

Behold, I give unto you power to tread on serpents and scorpions, and over all the power of the enemy: and nothing shall by any means hurt you.
In these verses above it's clear that Jesus gave the disciples authority, power and the ability to deal with all devils and all diseases. In other words, the disciples had all the tools to heal the sick and cast out devils according to Jesus. The disciples up to this point were thrilled with joy because they were able to cast out devils and heal the sick just like Jesus told them to. They were using the power and authority given to them by faith. However, there was a scenario where it didn't play out like this.
Mark 9:16-19 (KJV)  And he asked the scribes, 

What question ye with them? 

 17  And one of the multitude answered and said, Master, I have brought unto thee my son, which hath a dumb spirit;  18  And wheresoever he taketh him, he teareth him: and he foameth, and gnasheth with his teeth, and pineth away: and I spake to thy disciples that they should cast him out; and they could not.  19  He answereth him, and saith, O faithless generation, how long shall I be with you? how long shall I suffer you? bring him unto me.
Mark 9:28 (KJV)  And when he was come into the house, his disciples asked him privately, Why could not we cast him out?
Luke 9:40-42 (KJV)  And I besought thy disciples to cast him out; and they could not.  41  And Jesus answering said, O faithless and perverse generation, how long shall I be with you, and suffer you? Bring thy son hither.  42  And as he was yet a coming, the devil threw him down, and tare him. And Jesus rebuked the unclean spirit, and healed the child, and delivered him again to his father.
Matthew 17:14-20 (KJV)  And when they were come to the multitude, there came to him a certain man, kneeling down to him, and saying,  15  Lord, have mercy on my son: for he is lunatick, and sore vexed: for ofttimes he falleth into the fire, and oft into the water.  16  And I brought him to thy disciples, and they could not cure him.  17  Then Jesus answered and said, O faithless and perverse generation, how long shall I be with you? how long shall I suffer you? bring him hither to me.  18  And Jesus rebuked the devil; and he departed out of him: and the child was cured from that very hour.  19  Then came the disciples to Jesus apart, and said, Why could not we cast him out?  20  And Jesus said unto them,Because of your unbelief: for verily I say unto you, If ye have faith as a grain of mustard seed, ye shall say unto this mountain, Remove hence to yonder place; and it shall remove; and nothing shall be impossible unto you.
In this scenario, there was a father who had a child that needed help. The father brought the child to the disciples because he must have seen or heard about them walking in power/authority over devils and sickness. The problem is this time the disciples couldn't cast out the unclean spirits causing the boy trouble. So they took the child to Jesus who set the boy free by healing and casting out unclean spirits. At a later time, the disciples privately asked Jesus why they were unable to cast him out. Jesus said because of your unbelief.
Up until this point, the disciples didn't run into this problem so this was something strange. They clearly didn't understand why it didn't work like the other times. The disciples had the same ability, power, and authority to handle this situation but they lacked faith. The disciples thought they did everything the same way as previous times but Jesus corrected them and said they didn't. They thought they used faith just like last time but Jesus said they were faithless and in unbelief.
Think of it like this. Let's say I bought 8 identical chairs for my dinner table at home but they don't come assembled. Each piece of furniture comes with everything needed to assemble chairs and directions on how to do it. The first 5 I assemble by following the directions and it comes out just like the directions said. The 6th one I'm feeling confident and think I have all the steps memorized. So I begin to build the chair based on memory but along the way I notice the chair isn't sturdy like the others because of something being loose. I decide to go back to the directions and realize I used the wrong screws in the wrong place. So I make an adjustment based on the direction and then the chair comes out sturdy like the others.
In the example above I thought I was doing everything according to the directions. I misinterpreted the steps along the way and the results came out different than the previous ones. Even though it felt like I was doing every step correctly. You see I had the ability and the tools necessary to create that chair like the 5 prior ones. I thought I was following the directions in good faith based on all the other chairs I put together going step by step. The reality is that although I tried I ended up missing a critical step and the result was different.
The disciples encountered something similar in their scenario. They were following the motions from the previous encounters they had. They thought they were doing everything the same. They felt like they did the same exact steps as before but the result was different. They had all tools and ability to produce the same result but they missed a critical step. So they went back to Jesus aka The Word to find out what they missed. That step was having faith.
This is a good lesson all believers should know and understand. God can give believers all the ability, power and authority to do what He said for them to do. However, if they don't have faith then the results that God promised can differ.
Bible Scripture Reference
 Can Faith Work or Operate Without Patience? The Bible Answer!

Galatians 5:6
1 Corinthians 13:4
Faith, Patience & Love Work Together According To The Bible

Bible Faith

Romans 10:17
Hebrews 11:6
John 1:14
Hebrews 12:2

Bible Love

Galatians 5:6
1 John 4:16
Galatians 5:22-23

Love & Patience Operate Together In The Bible

The Bible On Having Ability, Power Or Authority Vs Faith

Hebrews 11:6
Matthew 10:1
Luke 9:1-2
Luke 10:17-19
Mark 9:16-19
Mark 9:28
Luke 9:40-42
Matthew 17:14-20
It's my heart's desire to be able to do ministry full time by the grace of God! It would be impossible without the Lord's help but with God this is possible. Jesus freely gave and also had people who partnered with Him. By you partnering with the Lord Jesus Christ in this ministry it will help free up time for me to pour into resources to help the body of Christ! Here are some things I plan on doing to help the body of Christ by the Holy Spirit. 
Writing blog posts/books/Christian resources
Create video-based content on various platforms/social media to help, teach, and encourage the body of Christ
Create Christian-based applications/programs and possibly games
And more! etc…
That being said perhaps you can't donate at this moment but still want to support what God is doing in some way. If so you can bless this ministry by following JesusBelieverJD on any of the social media platforms or joining the newsletter. There is a lot of good news to be spread about Jesus and the Kingdom of God and it would be a tremendous blessing to this ministry if you're able to share these resources continually with others! 
✝️ Please Share This Ministry With Your Family, Friends, And Throughout Your Social Media Network Today. 🙏😌
👉 You Can Support What God Is Doing In This Ministry On Social Media By Giving Likes, Commenting, Inviting Others To Check Out The Content, And By Following! This Helps The Algorithm Get This Bible Based Content About Jesus To Others!
👉 Ask God About Donating/Giving Here And What You're Able To Give/Sow Cheerfully! If You're Unable To Give Cheerfully Here Then Please Take That Seed And Support Another Member Of The Body Of Christ Based On God's Leading.
👉 Subscribe To The JesusBelieverJD Newsletter As Well To Stay Up To Date!
👉 Checkout The JesusBelieverJD Store!
👉 Thank You & Be Blessed In Jesus Name! 🙏 😌 👍 ✝️ 🙌
Spread The Good News By Sharing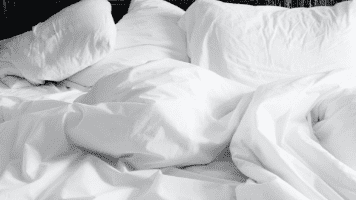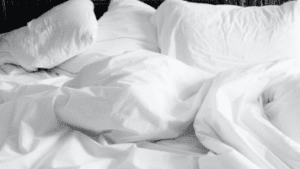 There was a certain scribe who came to Jesus and wanted to follow Him wherever He went. Jesus responded about how the Son of man had no place to rest His head. What exactly did Jesus mean when He said the Son of man had no place to lay His head? The Son of man
Read More »